Best practices for choosing flooring for educational facilities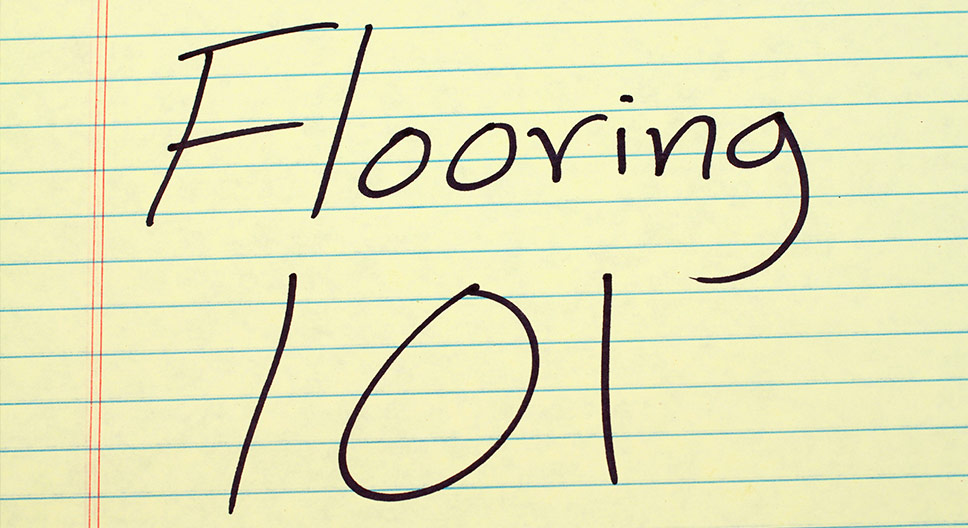 The physical environment of a school can have a significant impact on the performance and experience of both students and staff. Flooring plays a key role in that equation. When selecting flooring materials, consider the following best practices:
Keep it quiet
Excessive noise and echo in classrooms has been shown to reduce student comprehension. Selecting flooring materials that help reduce noise and echo can positively impact the learning experience. Durable carpeting can be a good choice for these applications.
Make it durable
Kids are hard on floors, especially in high traffic areas such as entrances, hallways, and lunchrooms. In these areas, the priority should be selecting flooring that is extremely durable. Vinyl tiles or sheets, or ceramic tile that can stand the abuse may be a good choice for these areas.
Cleanliness counts
School floors must be able to stand up to frequent cleaning. Areas like hallways, lunchrooms, and kitchens should employ materials that are easily washed and able to stand up to harsh cleaners and disinfectants. For kitchens, rubber flooring or hard flooring with anti-fatigue mats can help ease the strain of standing for staff.
Keep it dry
Moisture is a constant problem in schools—from spills to boots tracking in rain, mud and snow. Standing water on vinyl or tile floors can present slip hazards. Even small amounts of moisture in the floor assembly over time can produce mold and mildew, and dramatically shorten the lifespan of flooring. For this reason, floor materials should dry quickly and provide a non-slip surface wherever possible. To prevent moisture intrusion from the concrete slab, ensure an appropriate moisture barrier is installed prior to installing finished flooring.
Think long-term
With school budgets stretched to the limit, decision-makers may be tempted to seek out the least costly flooring material to do the job. It's important to educate school districts and elected leaders on the difference between the options that they are considering and the value of using high-quality materials. The cost of replacing a damaged floor prematurely will likely negate any up-front savings.
Installing flooring systems that can stand up to the rigors of education can contribute to student success and school budget efficiency, while reducing the risk of a call-back for the contractor. After all, no one wants to be called to the principal's office.
"Question on a project? Design Advantage experts provide technical consultation throughout project design and construction. We'll work closely with your team to get everybody on the same page, from specification to installation."
Tags
Airports
Architects
Arts & education
Commercial buildings
Contractor
Energy facilities
Engineer
Flooring
Industrial facilities
Museums
Owner
Residential buildings
Retail buildings
Schools
Sports stadiums
VersaShield