High-Performance Roofing Underlayments
Since 1978, self-adhering GRACE ICE & WATER SHIELD® roofing underlayment has been contractors' trusted solution to protect homes and buildings from wind-driven rain and ice dams.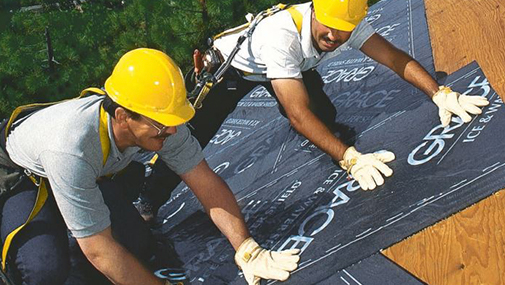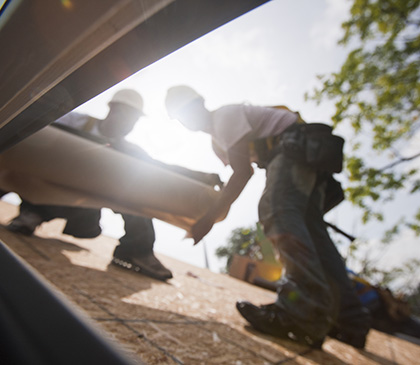 The most severe weather is no match for our self-adhered underlayments
Roofing contractors and builders stake their reputations on quality workmanship. That's why they trust our roofing underlayments to protect homes in the most extreme climates around the world, and architects choose our products because they meet the most demanding design requirements.
All of our self-adhering underlayments outperform other brands because they:
Seal aggressively to roof decks to create a watertight bond and prevent water migration

Seal tightly around roof fasteners to prevent leaks

Seal to form watertight bonds at vulnerable overlaps for superior water-shedding
Additionally, RIPCORD® Split Release On-Demand technology makes it easier to protect vulnerable details like chimneys, valleys and roof-to-wall transitions.
GRACE ICE & WATER SHIELD® Product Solutions
We sweat the details to make roofing faster, easier and more profitable for contractors and owners
We advanced roofing technology in 1978 by introducing the first self-adhering roofing underlayment product. Our R&D team innovates continuously to improve installation efficiency and ensure our products are the most durable and resilient.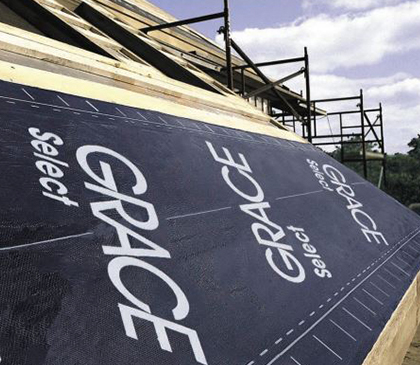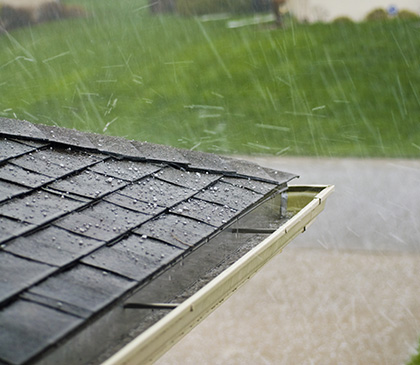 Contractors and architects also enjoy the benefits of the Blue 360

sm

Field Advantage Program
The Blue 360sm Field Advantage Program includes consultations with our field sales and technical service teams who help architects and contractors select the optimal underlayments to meet their specs. Our team also recommends compatible weatherproofing products from our extensive portfolio, such as weather and air barriers, flashing and below-grade waterproofing.
Our wide range of training seminars and materials includes:
Classes taught in conjunction with the American Institute of Architects (AIA)

Videos on product selection and installation

Contractors' handbooks, interactive product guides, detail drawings and data sheets
Blue 360sm Field Advantage: Our team is your team.