SILCOR® 900 Series Liquid Waterproofing
Durable, fast-curing, low-odor waterproofing.
Save time, money and effort with high performance liquid waterproofing membrane. Our liquid waterproofing solutions are cold-applied, have a low odor and form a fully bonded membrane resisting lateral water migration.
Any building that doesn't keep out water won't be habitable for long. With cumbersome application techniques, waterproofing can bring an entire job site to a halt. SILCOR® liquid waterproofing provides a solution that's extremely durable without any of the hassle.
Documents
SILCOR® Product Documents
Dessins de Détail - PDF
| | |
| --- | --- |
| Product Name | PDF |
| SIL-001 General Assembly Detail Drawing | |
| SIL-002 Drain Detail Drawing | |
| SIL-003 Deck to Wall or Parapet Detail Drawing | |
| SIL-004 Penetration Detail Drawing | |
| SIL-005 Deck to Wall Tie-in Detail Drawing | |
| SIL-05042017-1 PREPRUFE® Membrane flap Tie-in to SILCOR® Detail Drawing | |
Products & Accessories
Accessories
Accessory Name
Description
Key Benefits
Applications Type
SILCOR® Primer EPF
Description
SILCOR® Primer EPF is a two-component fast curing, short recoat time epoxy primer for concrete substrates specifically designed for SILCOR® liquid waterproofing membranes.
Key Benefits
Fast curing with short recoat time
Excellent adhesion exceeds concrete cohesive strength
Easy to apply by roller or brush
Easy to use multi-purpose primer
Application Type
Fast curing primer for new and existing concrete substrates prior to the application of SILCOR® elastomeric waterproofing membranes.
Overview
What is SILCOR® liquid waterproofing?
SILCOR® is a high performing cold-applied and seamless, liquid waterproofing system for podium decks, green roofs and terraces. It offers flexibility through spray as well as squeegee application and is foot-trafficable in two hours or less, depending on the formulation.
Design without leak concerns
For architects, the SILCOR® 900 Series of liquid waterproofing removes several constraints. The material is a polymeric chemically crosslinked monolithic elastomer, and does not require fleece reinforcement. It's truly seamless and will conform to nearly any surface. As such, SILCOR® will accommodate almost any design while being fully compatible with GCP's other waterproofing products and air barrier solutions. 
Build faster without sacrificing water protection
The SILCOR® 900 Series of waterproofing also proves its usefulness on the job site. There's no longer any need to halt construction due to strong odors or an obstructed surface. Workers can start walking on SILCOR® in two hours or less, and can enjoy working in a nearly odor-free environment. Lastly, since SILCOR® is applied as a cold liquid, there's no need for kettles, melters, propane, or open flames. SILCOR® liquid waterproofing lets builders install waterproofing without calling a halt to other construction.
Backed by a world-class reputation
When it's time to invest in waterproofing, invest in a proven technology that comes from one of the world's most trusted manufacturers. SILCOR® liquid waterproofing has been used in projects ranging from Pruva 34 in Istanbul to Lillie Square in London and across Asia.
Finally, GCP offers technical services and a consultation platform that's second to none. Contact GCP for information on the specific products within the SILCOR® portfolio that are best for your building or project.

Distributor Locator
Looking for a distributor that supplies air barriers, flashing, weather resistive barriers, roofing underlayments, waterproofing, injection materials or flooring?
see who's in your area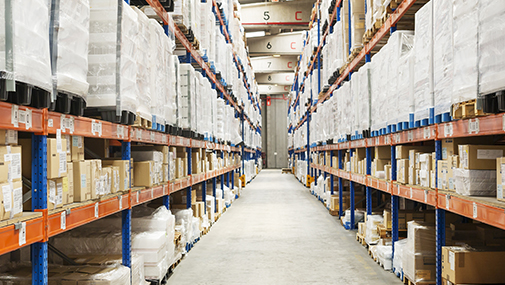 Product Warranty
Click on the login to access the site with your username and password. Please add GCPAT\ (including the slash) in front of your user name when entering user name. If you need assistance, please contact Denise White at: 617 498-4555 or Denise.I.White@gcpat.com