PREPRUFE® comprehensive waterproofing system
Continuous waterproofing, from the inside out
Special announcement: 
Based on the immense market acceptance and performance benefits of PREPRUFE ® Plus waterproofing membranes, we are pleased to announce that we will be transitioning all PREPRUFE® 300R/160R to PREPRUFE® Plus, effective January 1, 2021. Please contact your account representative for more details.
---
Foundation waterproofing requires continuity across systems. That's why we've brought together pre-applied and post-applied waterproofing into a complete, best-in-class system, including:
PREPRUFE® Plus pre-applied waterproofing
PREPRUFE® 800PA post-applied waterproofing
Overview
The importance of foundation waterproofing 
Leaks from groundwater, storm water runoff or irrigation water may impact the foundation of any building that's improperly waterproofed — and when concrete is involved, there are a number of ways that water can travel into and around a structure. 
A continuous waterproofing system is critical to mitigating these risks. 
Best-in-class waterproofing performance 
With more than one billion ft2 around the globe, PREPRUFE® waterproofing is trusted by architects and contractors the world over. Featuring ease of installation along with robust adhesion between the membrane and the structure, the PREPRUFE® line of products offers premium protection against moisture and gas for the design life of the structure. Our unique ADVANCED BOND TECHNOLOGY™ enables the system to form an aggressive bond with the concrete slab. ASTM hydrostatic head testing demonstrates that this can successfully prevent water from migrating between the membrane and concrete, greatly reducing the risk of catastrophic waterproofing failure. 
Contractor-friendly features 
Our R&D team continually seeks ways to innovate in ways that help make contractors' lives easier. The PREPRUFE® line of waterproofing system offers an array range of time-saving features that vastly simplify installation. The ZIPLAP™ seams in PREPRUFE® Plus pre-applied waterproofing systems helps sheets bond to one another more easily, while the two-in-one capabilities of PREPRUFE® 800XP post-applied waterproofing eliminates the need to add a separate protection board. All this adds up to faster ROI for contractors.
Supported by waterproofing experts 
Our waterproofing products are backed by end-to-end design and field support to help our customer with everything from product specification to streamlining installation. Many customers rely on PREPRUFE to help accelerate project completion, gain greater peace of mind, and improve the durability of their structure. 
Applications
PREPRUFE® waterproofing systems are ideal for a wide range of applications, including:
Airports
Colleges and universities
Commercial/retail
Infrastructure
Mixed use buildings
Museums
Public transit
Stadiums
System features:
25+ year track record
Flexible yet highly durable films
Easy-to-install detailing 
Resistant to water migration (Independently tested at 70 meters of hydrostatic head pressure)
Red List Free 
In addition to a comprehensive suite of pre- and post-applied waterproofing membranes, GCP manufactures a range of accessories that work with PREPRUFE® waterproofing systems.

PREPRUFE® Solved $4 Billion Transport Infrastructure Challenges
Below grade waterproofing brings massive transit project back on track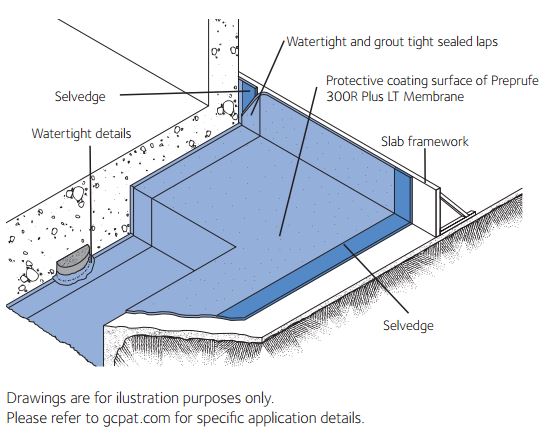 Distributor Locator
Looking for a distributor that supplies air barriers, flashing, weather resistive barriers, roofing underlayments, waterproofing, injection materials or flooring?
see who's in your area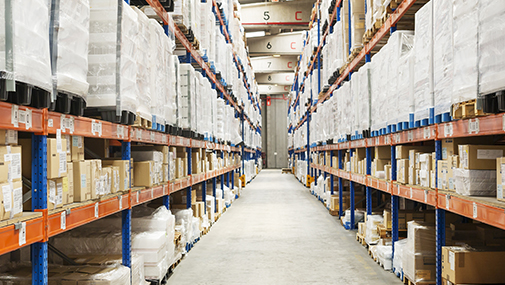 Product Warranty
Click on the login to access the site with your username and password. Please add GCPAT\ (including the slash) in front of your user name when entering user name. If you need assistance, please contact Denise White at: 617 498-4555 or Denise.I.White@gcpat.com