Changing Times, Changing Codes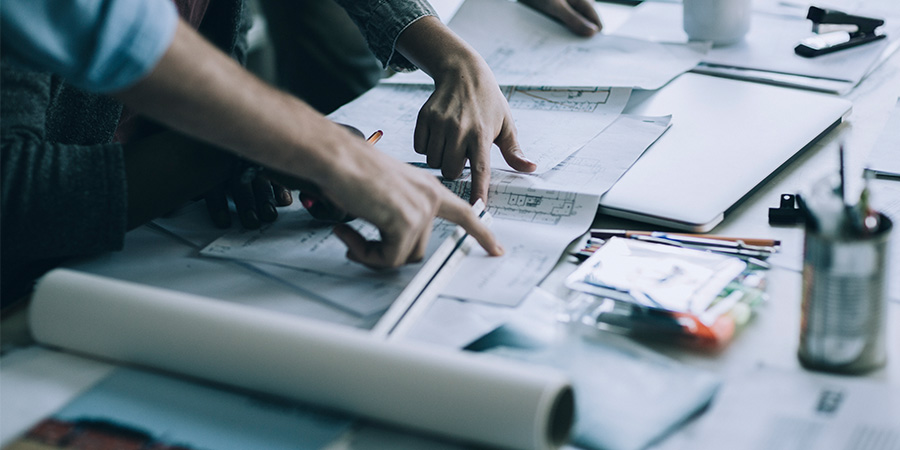 With pressure increasing to improve the energy efficiency of buildings — and increasing attention paid to building science — the building industry has seen important revisions to building codes and standards in recent years. Understanding the requirements as they relate to air leakage is essential to make informed decisions regarding air barriers.
The International Energy Conservation Code (IECC) serves as a foundation for several other codes and standards in terms of minimizing air leakage in buildings. Since 2009, the IECC has gradually raised the bar for its air leakage requirements.
IECC 2009 required only that the building envelope be sealed. In 2012, the IECC added a requirement that there be a continuous air barrier throughout the building thermal envelope, except in climate zones 1 through 3, comprising the U.S. south and southwest. It also specified the maximum air permeance of materials [<0.004 cfm/ft2 @ pressure differential 75 Pascals (Pa)], building assemblies [<0.04 cfm/ft2 @ pressure differential 75 Pascals (Pa)] and building air leakage [< 0.4 cfm/ft2 @ pressure differential 75 Pascals (Pa)]. In 2015, the IECC further defined its climate zones and specified a continuous air barrier in all climate zones except 2B—the hot, dry climate of Texas and Arizona.
The American Society of Heating, Refrigeration, and Air Conditioning Engineers (ASHRAE) also has standards related to energy efficiency. When it comes to air leakage, the ASHRAE 90.1 – 2010 standard mirrors the requirements set forth by the IECC.
ASHRAE also issued a standard for high-performance, "green" buildings: ASHRAE 189.1. It defines a host of requirements focused on minimizing environmental impact, including the building's impact on the atmosphere, resources and materials used, and indoor environment quality. It includes the same air barrier requirements as ASHRAE 90.1 and the IECC.
The IBC serves as a foundational, unified set of minimum standards for construction across many jurisdictions. A 2012 revision to the IBC includes a requirement for weather-resistive barriers. Note that, while all air barriers are weather-resistive barriers, not all weather-resistive barriers function as air barriers. Weather resistive barriers protect against the weather, while external air barriers protect against the weather and also minimize air leakage. To minimize air leakage, make sure the selected barrier is rated as a true air barrier.
The IECC also sets forth acceptable test methods for measuring the air leakage of materials and for various assemblies. These include: ASTM E 2178 for materials; ASTM E2357 for air barrier assemblies; ASTM E283 for exterior windows, curtain walls, and doors; ASTM E1677 for low-rise framed building walls; and ASTM E1680 for exterior metal roof panel systems.
Given the trend towards ever-tighter requirements for air leakage, ensuring that all materials and assemblies comply with applicable codes and standards is a good standard practice. It helps reduce the risk of building performance problems that could lead to call-backs for architects and contractors, while ensuring building owners and occupants enjoy the efficient, comfortable, healthy building they deserve.
"Question on a project? Design Advantage experts provide technical consultation throughout project design and construction. We'll work closely with your team to get everybody on the same page, from specification to installation."
Tags
Air barriers
Airports
Architects
Arts & education
Building Envelope Solutions
Commercial buildings
Contractor
Design Advantage
Engineer
Museums
PERM-A-BARRIER®
Retail buildings
Sports stadiums