Five Ways to Accelerate Construction
Effective strategies to stay on schedule in the COVID era & beyond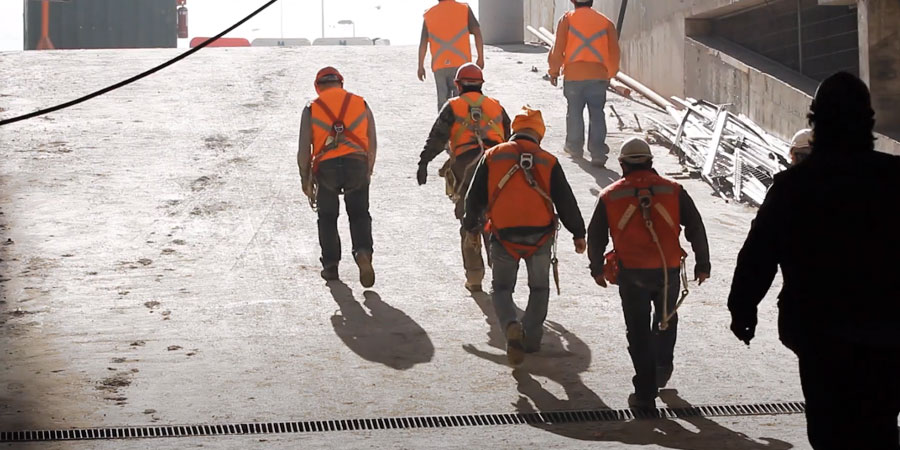 From extreme weather to inadequate supply of workers, construction projects are prone to disruptions. In 2020 construction project delays have been magnified due to the pandemic. Projects across the globe were faced with government shutdown orders and then when allowed to proceed, have been dealing with supply chain disruptions and other constraints as they follow new safety measures.
The good news is that even under current unprecedented conditions, there are ways to mitigate the impact to the project schedule. The following are some effective ways to stay on schedule:
1.    Examine Permits: Consider the potential permits you'll need when choosing construction methods. Additional permits may add costs and delays to your project. 
For example, waterproofing on decks has often been done using open flames (aka hot applied approach), and this requires additional permitting in some regions. That's one reason why many waterproofing applicators have switched from hot-applied products to cold-applied liquid waterproofing. In addition to its safety benefits, cold-applied membranes offer cost savings related to labor, materials, and equipment rentals. 
2.    Use Products that Eliminate Steps: Look for construction products that effectively cut out application steps. 
When examining building envelope products, choose primerless air barrier products to eliminate the use of primer. On residential projects, self-adhered weather barriers are also available. They not only save time, but also provide a more effective protection compared to traditional housewrap. 
3.    Use Products that Stand Up to Extreme Climate Conditions: Choose products that are unlikely to cause weather delays. For example, when it comes to installing air barriers, there are also rain resistant solutions that help keep projects moving forward, despite rain or cold temperatures.  
4.    Examine Application Methods: Look at application methods and speed when choosing new products.
The process of waterproofing is an area that offers many solutions to cut down on application time. PREPRUFE® Plus waterproofing membranes reduce the time and cost involved with installation. The system is immediately trafficable upon installation, so rebar can be installed the same day. In addition, self-adhesive ZIPLAP™ watertight laps make it easy to tightly adhere membrane panels together, without the need for heat, power, or special equipment. 
5.    Look for Performance & Support Behind the Products: When examining a product, be sure to look at how the product manufacturer will support you. Will they offer technical service? Do they have a team of experts that will visit the building site to examine their products and guide the contractor on how to install them properly? 
Have they been in business for a long time? Have their products performed well over many years? Do they have project profiles to prove performance? These are all more important considerations that will save time in the long run.
Now more than ever there is demand to complete construction projects on time. Bringing projects back to business faster and with limited disruption is essential. Every decision made in any given phase of construction plays a pivotal role that then drives the overall productivity of the project. It is critical to examine each phase to see how you can accelerate it without compromise. Today, there are many high-performance product solutions that save time as well as automation technologies that fast forward traditional processes. By taking advantage of these time-saving solutions and stepping outside of routine procedures, a construction project can be accelerated to meet deadlines. 
Tags
Air barriers
Building Envelope Solutions
Liquid waterproofing
PREPRUFE® Plus
Waterproofing