St. George Developments chooses spray applied waterproofing system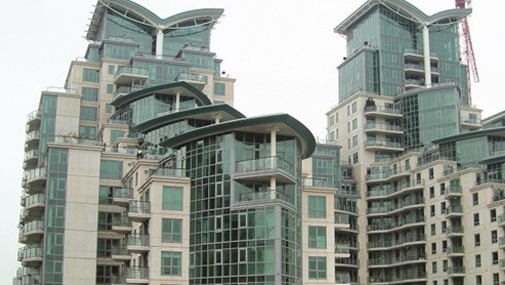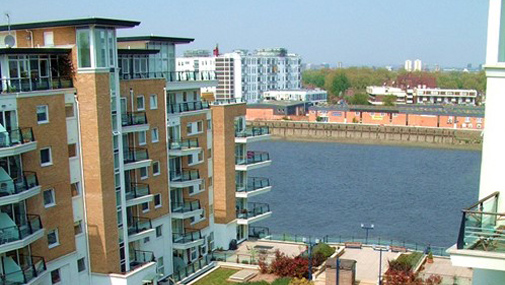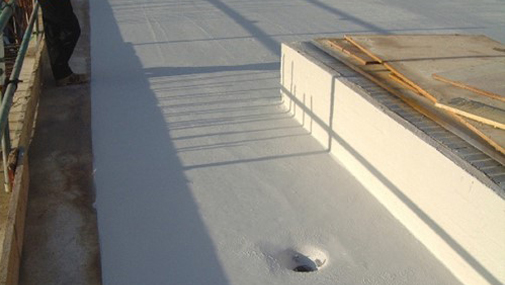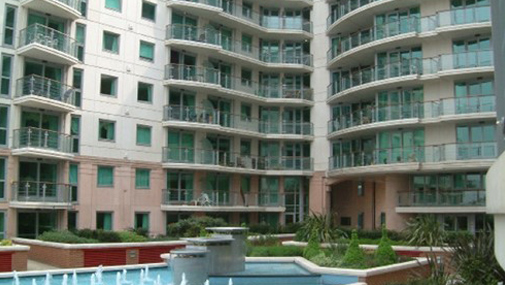 Project
St. George Wharf, Riverside West, UK
Client
St. George Developments
Authorized Contractor (Waterproofing Applicator)
Stirling Lloyd Construction Ltd
GCP Solutions
INTEGRITANK® Waterproofing System
Project
Building underground car parks in high-end developments
The INTEGRITANK®system has proven to be the waterproofing solution for the architects and developers of two major high profile new-build projects in what have become very fashionable areas of South London. St. George Wharf in Vauxhall and Riverside West in Wandsworth are prestigious developments of modern trend-setting apartments, shops, cafes, restaurants and other leisure facilities. The developments also incorporate underground car parks with concrete podium deck roofs, which have been subsequently landscaped to form a communal courtyard.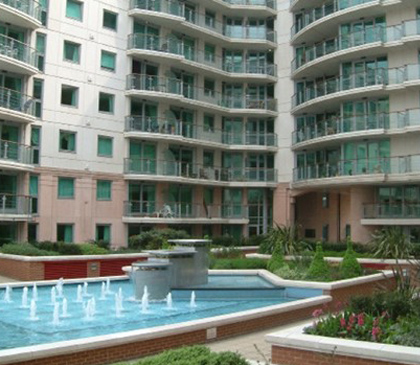 Challenge
Protecting high-value assets
The architects for both projects set out to find a robust and effective waterproofing system that could be specified for the protection of the podium decks, not only for the decks themselves but also to combat water ingress and leakage that could damage the valuable cars parked below.
Solution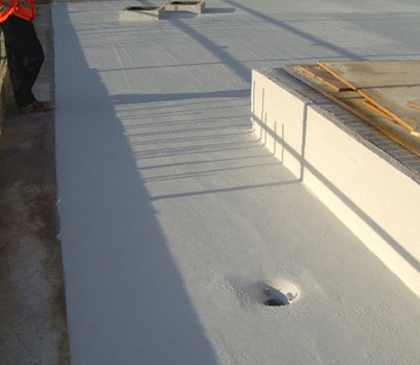 Delivering long-term waterproofing protection
The project team selected INTEGRITANK®system, a spray applied waterproofing solution developed by Stirling Lloyd (now GCP Applied Technologies).
Despite a number of trials of other sheet and membrane systems, the decision was taken to specify INTERITANK® for this project. A key deciding factor was simplified sealing and installation of the INTEGRITANK® system in critical areas, such as service entries and gully outlets.
The INTEGRITANK® waterproofing system, with unique ESSELAC® advanced resin technology, is BBA certified and ideal for waterproofing underground structures in both internal and external applications in accordance with BS 8102:1990. Using the system resulted in significant time savings. The areas where INTEGRITANK® waterproofing had been applied could accept vehicular and foot traffic within one hour, unlike other systems that would have to be kept clear for up to seven days and required additional protective layers before trafficking.
Another important feature of INTEGRITANK® waterproofing is its tolerance to moisture, humidity and low temperatures, enabling it to be applied at any time of the year. This, combined with its superior mechanical properties and onsite performance, means the INTEGRITANK® system will provide long-term, effective protection in keeping with the high quality of these impressive developments.
Blue360sm Total Business Advantage.
The power of GCP products, performance and people
ca.gcpat.com | North America customer service: 1-877-4AD-MIX (1-877-423-6491)
Ce document est à jour seulement à la date de la dernière mise à jour indiquée ci-dessous et n'est valide que pour une utilisation au Canada. Il est important que vous consultiez toujours les informations actuellement disponibles sur l'URL ci-dessous pour fournir les informations les plus récentes sur le produit au moment de l'utilisation. Des documents supplémentaires tels que les manuels de l'entrepreneur, les bulletins techniques, les dessins détaillés et les recommandations détaillées ainsi que d'autres documents pertinents sont également disponibles sur www.ca.gcpat.com. Les informations trouvées sur d'autres sites Web ne doivent pas être utilisées, car elles peuvent ne pas être à jour ou applicables aux conditions de votre site et nous déclinons toute responsabilité quant à leur contenu. S'il y a des conflits ou si vous avez besoin de plus d'informations, veuillez contacter le service client de GCP.
Last Updated: 2018-12-12
https://ca.gcpat.com/en/about/project-profiles/integritank-waterproofing-protects-prominent-waterside-development