ELIMINATOR® system protects against water ingress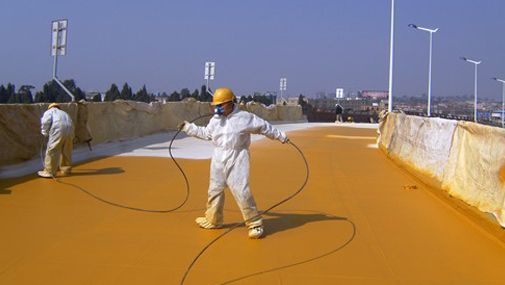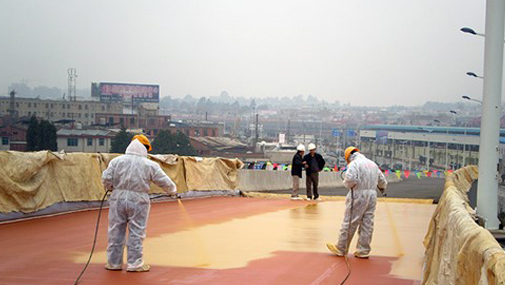 Project
Kunluo Road Interchange
Client
Kunming Municipal Development Company
Contractor
Kunming Construction Bureau
Authorized Contractor (Waterproofing Applicator)
Shenzhen Asianway Corrosion
GCP Solutions
ELIMINATOR® Bridge Deck Waterproofing System
Project
Locating a high performance waterproofing material
The Kunluo Road Interchange is a steel bridge deck in China that required a high performance waterproofing material to protect and prolong the life of the structure. After reviewing various pavement specifications, the client specified the ELIMINATOR® cold spray-applied bridge deck waterproofing system with a pavement layer made up of two layers of Stone Mastic Asphalt (SMA).
Challenge
Minimizing traffic disruption
A vital requirement during the waterproofing of the Yunnan Kunluo Road Interchange was that the products chosen would allow for a faster and easier construction process than traditional measures to help reduce construction times onsite.
Solution
Ensuring long-term waterproofing protection
Developed by Stirling Lloyd (now GCP Applied Technologies), ELIMINATOR® spray-applied bridge deck waterproofing system and SMA provided thermal stability as well as excellent crack bridging properties.
Based on unique ESSELAC® technology, the ELIMINATOR® system is a cold, spray applied system that allows for fast application and the ability to seal complex, critical details and penetrations with ease, forming a tough, flexible and seamless membrane.
Technical Guidelines for design and construction of deck pavement on steel box bridges requires an adhesive strength between the asphalt waterproofing layer and steel to be ≥ 1.2Mpa. However, test data shows the use of ELIMINATOR® on steel bridge decks to be in excess of ≥ 5.0Mpa.
The use of ELIMINATOR® waterproofing system with a pavement layer made up of two layers of SMA enabled the Kunluo Road Interchange project to be carried out within schedule. The ELIMINATOR®system ensured that the busy interchange will be well protected for the long term.
Blue360sm Total Business Advantage.
The power of GCP products, performance and people
ca.gcpat.com | North America customer service: 1-877-4AD-MIX (1-877-423-6491)
Ce document est à jour seulement à la date de la dernière mise à jour indiquée ci-dessous et n'est valide que pour une utilisation au Canada. Il est important que vous consultiez toujours les informations actuellement disponibles sur l'URL ci-dessous pour fournir les informations les plus récentes sur le produit au moment de l'utilisation. Des documents supplémentaires tels que les manuels de l'entrepreneur, les bulletins techniques, les dessins détaillés et les recommandations détaillées ainsi que d'autres documents pertinents sont également disponibles sur www.ca.gcpat.com. Les informations trouvées sur d'autres sites Web ne doivent pas être utilisées, car elles peuvent ne pas être à jour ou applicables aux conditions de votre site et nous déclinons toute responsabilité quant à leur contenu. S'il y a des conflits ou si vous avez besoin de plus d'informations, veuillez contacter le service client de GCP.
Last Updated: 2018-12-12
https://ca.gcpat.com/en/about/project-profiles/kunluo-road-interchange-gets-new-lease-life