High performance waterproofing of the foundation protects the finest collection of Islamic arts.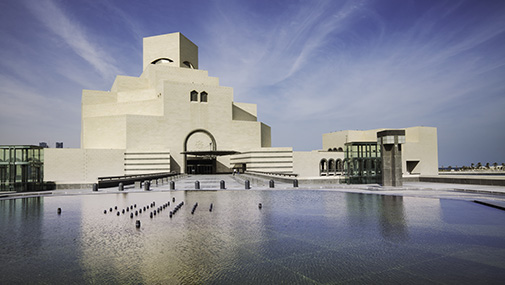 Project
Museum of Islamic Art
Client
Qatar Petroleum (Qatar)
Architect
I.M. Pei (U.S.A.)
Contractors
SixConstruct (Belgium) and Baytur (Turkey)
Structural Engineer
Leslie R. Robertson Associates (USA)
GCP Solution
Preprufe® waterproofing system
Project
Poised at the end of the corniche in the harbor of Doha, Qatar, the Museum of Islamic Art rises majestically from the waters of the Arabian Gulf. Designed by renowned architect I. M. Pei, the museum design includes a striking exterior that conceals one of the finest collections of Islamic arts in the world. 
Inspired by the Mosque of Ahmed Ibn Tulun in Cairo, it was built through combined efforts. The museum design reflects a modern interpretation of Islamic architecture and mirrors Qatar's cultural vision as a bridge between past and present, East and West.
GCP Applied Technologies brought a multi-national collaboration into this project and coached the partnership formed among an American-based architect, European- and Turkish-based contractors and local site teams.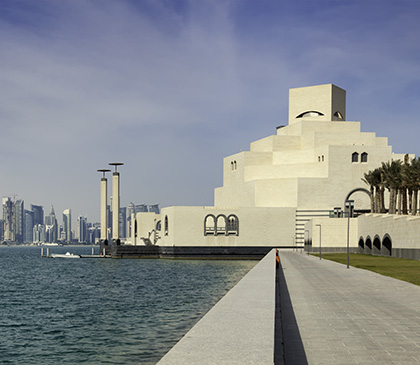 "... The first step in a monumental effort by Qatar to transform itself into the arts and education hub of the Middle East."
Challenge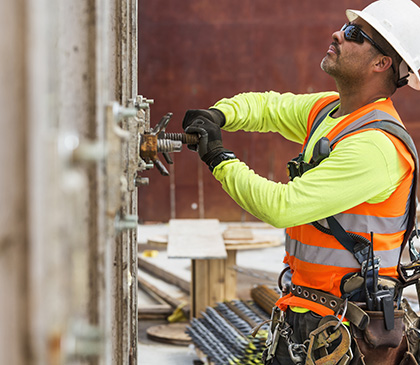 The climate and corrosive salt environment of the Persian Gulf created a number of museum design project challenges. 
Constructed on reclaimed land, the museum's foundation rests below the water table, subjecting the foundation to highly aggressive chloride and sulfate conditions, which can quickly deteriorate the concrete and significantly reduce the life of the structure. It also puts the cultural arts housed within at risk.
Solution
GCP's  Blue360sm Design Advantage Team was  deeply involved in the museum design project and recommended Preprufe® 300R waterproofing membrane be applied below the slab to prevent water migration around the substructure. 
As Blue360sm Design Advantage project, GCP also provided extensive training for site engineers and operatives on proper product application procedures.
The solution was not only well suited for the corrosive salt environment of the Persian Gulf, but also for Qatar's severe heat – often in excess of 40°C (104°F)—offering incomparable sustainability
The result: a continuous waterproofing system, fully-bonded to the structural concrete surrounding the substructure and creating a positive and permanent barrier to protect the arts against the corrosive environment.
Blue360sm Design Advantage.
All your design needs in a single source.
ca.gcpat.com | North America customer service: 1-877-4AD-MIX (1-877-423-6491)
Ce document est à jour seulement à la date de la dernière mise à jour indiquée ci-dessous et n'est valide que pour une utilisation au Canada. Il est important que vous consultiez toujours les informations actuellement disponibles sur l'URL ci-dessous pour fournir les informations les plus récentes sur le produit au moment de l'utilisation. Des documents supplémentaires tels que les manuels de l'entrepreneur, les bulletins techniques, les dessins détaillés et les recommandations détaillées ainsi que d'autres documents pertinents sont également disponibles sur www.ca.gcpat.com. Les informations trouvées sur d'autres sites Web ne doivent pas être utilisées, car elles peuvent ne pas être à jour ou applicables aux conditions de votre site et nous déclinons toute responsabilité quant à leur contenu. S'il y a des conflits ou si vous avez besoin de plus d'informations, veuillez contacter le service client de GCP.
Last Updated: 2018-12-12
https://ca.gcpat.com/en/about/project-profiles/museum-islamic-art-built-sustainability-mind