GCP provided waterproofing solutions from the roof to vapor barriers below grade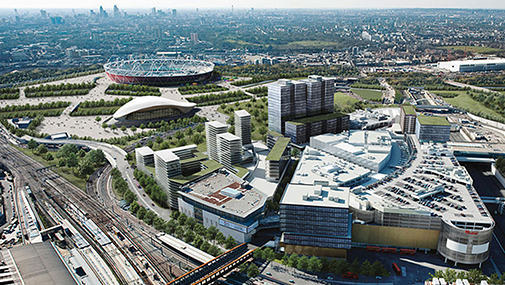 Project
White City Shopping Centre
Developer
Westfield Group
Subcontractor
PC Harrington Contractors Limited
Structural/ Consulting Engineer
Robert Bird Group
GCP Solutions
PREPRUFE® pre-applied waterproofing membrane, BITUTHENE® waterproofing membrane, PROCOR® liquid waterproofing, ADPRUFE® 100 liquid admixture
Project
White City Shopping Centre is a flagship commercial building developed and constructed in Central London, and completed in 2008.
The Westfield London, at a cost of approximately £1.6 billion, covers an area of 46 acres and is one of the largest retail developments in Europe. The landmark includes a high-tech 14-screen cinema complex, 4 anchor stores as well as 265 specialty shops. A new car park with 4,500 spaces, new tube station and bus terminals was also developed to service the retail architecture development.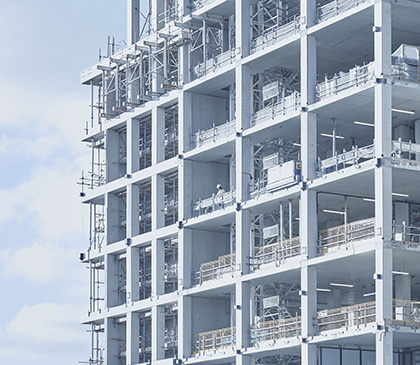 "The addition of ADPRUFE® 100 to concrete will result in approximately 70% increase in strength after one day and around 40% after 28 days. It also reduces water absorption by 60% after 10 minutes as well as decreasing water vapor permeability by 56% compared with a control concrete of the same mix design."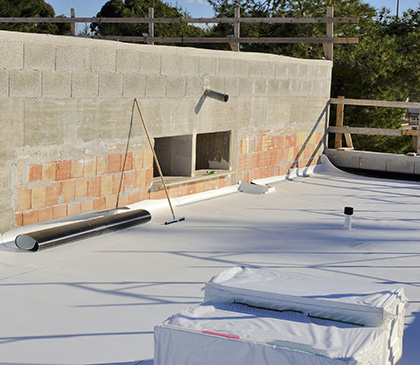 GCP Applied Technologies provided waterproofing to several areas of the commercial building development: the Eastern Area, the LUL box and Central Zone.
The main challenge in the Eastern area was acquiring a membrane suitable for application on a polystyrene void former.
The LUL box consisted of a grade 3-basement area, consisting of a watertight concrete box to new railway sidings.
The retail architecture design required quick roof waterproofing to enable old sidings to be removed and the central zone to be built.
The Central zone involved the application of membranes suitable for usage during mid-winter to a grade 3 basement. Due to the tight construction deadlines requiring the development to be completed for the immoveable opening dates of the shopping centre, the selected membrane would have to be able to contend with the difficult weather conditions.
PREPRUFE® and BITUTHENE® waterproofing membranes were specified to the Eastern area retail architecture—PREPRUFE® 300R was applied to the basement slab area, with BITUTHENE® 8000 and PREPRUFE® 160R were applied to the basement walls. Both products prevented water migration between the structure and membrane.
PREPRUFE® 300R and 160R membranes were also specified on the walls of the LUL box, with PROCOR® Deck System 4R applied to the roof. One of PROCOR®'s benefits centers around its ability to provide quick application by spray or trowel.
PREPRUFE® 300R was again applied beneath the slab in the Central zone, with ADPRUFE® 100 used in the pile caps, as seepage into the pile caps would not affect the waterproof concrete in the event of flooding during excavation.
Blue360sm Product Performance Advantage: Because every project, large or small, deserves the best level of protection.
---
About GCP's Products
PREPRUFE® pre-applied waterproofing membrane consists of a proprietary adhesive technology that ensures the risk of leaks in the structure is substantially reduced due to its unique ability to adhere to poured concrete.  
BITUTHENE® 8000, a self-adhesive membrane, applied to the commercial building basement walls, provided protection against the effects of water, damp and gas penetration.
The ADPRUFE® system effectively deals with problems associated with waterproof concrete technology, such as drying shrinkage, reduced workability and reduced protection of concrete joints. The fundamental element of the system is ADPRUFE® 100, an innovative liquid admixture that significantly reduces the permeability and drying shrinkage of concrete.
ADPRUFE® is less labor intensive mix and more practical, as it is mixed in a dispenser and eliminates storage problems associated with bags of concrete powder.
ca.gcpat.com | North America customer service: 1-877-4AD-MIX (1-877-423-6491)

GCP Applied Technologies Inc., 2325 Lakeview Parkway, Suite 450, Alpharetta, GA 30009, USA
GCP Canada, Inc., 294 Clements Road, West, Ajax, Ontario, Canada L1S 3C6.
This document is only current as of the last updated date stated below and is valid only for use in the Canada. It is important that you always refer to the currently available information at the URL below to provide the most current product information at the time of use. Additional literature such as Contractor Manuals, Technical Bulletins, Detail Drawings and detailing recommendations and other relevant documents are also available on www.gcpat.com. Information found on other websites must not be relied upon, as they may not be up-to-date or applicable to the conditions in your location and we do not accept any responsibility for their content. If there are any conflicts or if you need more information, please contact GCP Customer Service.
Last Updated: 2023-06-29
https://ca.gcpat.com/en/about/project-profiles/one-largest-retail-complexes-europe-relies-preprufe-bituthene-and-adprufe