Preprufe® used to waterproof 25,000 m2 of underground construction.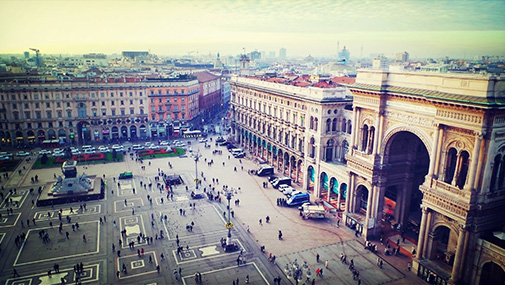 Project
Milan Metropolitan
Client
Milan Metropolitan
Main Contractor
Costruzione Grandi Lavori Fincosti Spa
GCP Solutions
Preprufe® pre-applied waterproofing, Bituthene® waterproofing
Project
The project comprised building an artificial tunnel 1 km long for Milan's Metropolitan line. Waterproofing was carried out for the horizontal foundation slab, against vertical diaphragms and for the roof, the total area being 25,000 m2. The underground construction work was commissioned by Milan Metropolitan, contracted out to Costruzione Grandi Lavori Fincosit Spa, and the waterproofing was laid by Eng.Prati Srl.
"The major problem is raising the level of the water table from which the whole city has been suffering from in recent years. The Preprufe® system has a high resistance to hydrostatic pressure — up to 80 meters high."
Challenge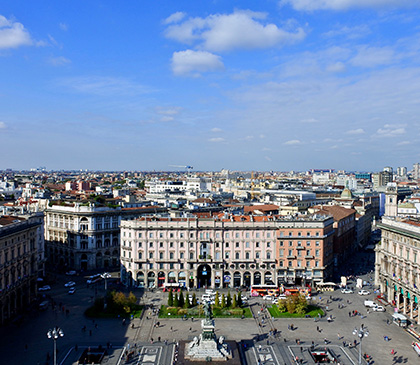 The tunneling and mining site is located to the South of Milan and runs close to the canal for about 1 km with the constant presence of a water table under pressure. The design company Milan Metropolitan, having considered the complexity and importance of the underground construction work to be carried out, consequently sought and selected a highly reliable waterproofing system, which provides effective and permanent protection of the important structure. The major problem was raising the level of the water table from which the whole city of Milan has been suffering in recent years.
Solution
Preprufe® pre-applied waterproofing membrane was selected.  The unique ability to develop a high level of adhesion to concrete during the pouring and hardening phase made it the most suitable solution. Consisting of a robust film of high density polyethylene, Preprufe® waterproofing ensures impermeability and, in the event of accidental damage, prevents lateral migration of water between the membrane and the structure itself.
The Preprufe® system does not require additional mechanical protection, has a high resistance to hydrostatic pressures up to 80 metres head of water, and is highly resistant to any chemical agents dissolved in the water.
Blue360sm Product Performance Advantage: Because every project, large or small, deserves the best level of protection.
Applying Preprufe
The Preprufe® 300R membrane was laid on the screen, followed by laying the reinforcement and pouring of the main slab. Preprufe® 160R was mechanically fixed directly to the surfaces of the diaphragms and the Bituthene® System was then laid after spreading Primer on the surfaces of the covering screeds. Both Preprufe® and Bituthene® provide a waterproof system with complete adhesion for tunneling and mining.
ca.gcpat.com | North America customer service: 1-877-4AD-MIX (1-877-423-6491)
Ce document est à jour seulement à la date de la dernière mise à jour indiquée ci-dessous et n'est valide que pour une utilisation au Canada. Il est important que vous consultiez toujours les informations actuellement disponibles sur l'URL ci-dessous pour fournir les informations les plus récentes sur le produit au moment de l'utilisation. Des documents supplémentaires tels que les manuels de l'entrepreneur, les bulletins techniques, les dessins détaillés et les recommandations détaillées ainsi que d'autres documents pertinents sont également disponibles sur www.ca.gcpat.com. Les informations trouvées sur d'autres sites Web ne doivent pas être utilisées, car elles peuvent ne pas être à jour ou applicables aux conditions de votre site et nous déclinons toute responsabilité quant à leur contenu. S'il y a des conflits ou si vous avez besoin de plus d'informations, veuillez contacter le service client de GCP.
Last Updated: 2018-12-12
https://ca.gcpat.com/en/about/project-profiles/preprufe-utilized-milan-metropolitan-s-underground-construction-project