Bituthene® 3000 and Adprufe® AP3 play integral roles in waterproofing luxury oceanfront community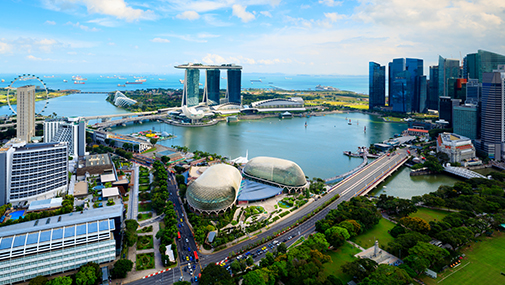 GCP Solutions
Bituthene® waterproofing, Adprufe® integral waterproofing, BETEC® cementitious waterproofing
Project
Sentosa Cove, situated on the eastern part of Sentosa Island off Singapore, is an integrated oceanfront community with luxury residential, retail, marina, and resort amenities.
Situated within this prestigious area is the Sandy Island, a collection of 18 waterfront villas embedded in a lush rainforest setting. Also found there is Kasara, an exclusive development comprised of 13 waterfront villas with unparalleled views of a lake and a private golf course.
These commercial building developments, together with quayside restaurants and specialty retail, have made Sentosa Cove a truly exclusive marina residential community offering resort-style living away from the city.
"The commercial building project employed Bituthene® 3000 self-adhesive waterproofing membrane in combination with Adprufe® AP3 integral waterproofing, which offered dual protection."
Challenge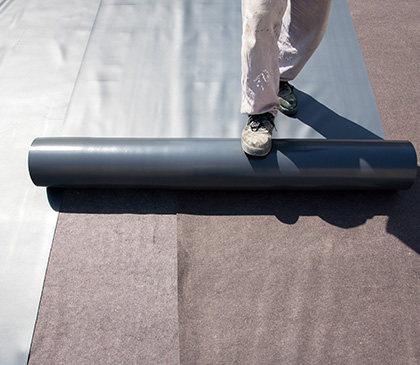 The commercial building projects are situated on the waterfront, exposing them to seawater. Furthermore, it is constructed on reclaimed land and the groundwater table in the area is relatively high. Given the high-quality construction and finishing, it became clear that waterproofing must be put in place in order to protect the luxury residences.
 We proposed a system comprising of a self-adhesive membrane and a waterproofing admixture for concrete to provide protection for the basement.
Solution
The commercial building project employed Bituthene® 3000 self-adhesive waterproofing membrane, in combination with Adprufe® AP3 integral waterproofing, to offer dual protection.
Bituthene® 3000 is composed of a high performance, cross-laminated HDPE carrier film, and a unique self-adhesive rubber bitumen compound.
It's flexible and can be cold applied. Its chemical resistance property offers excellent protection against aggressive environments. It is also fully compatible with Adprufe® AP3, which can be added to the concrete while it is being batched. This helps to speed up the construction schedule. Adprufe® AP3 reduces permeability and drying shrinkage in the concrete, further enhancing waterproofing of the concrete and structure.
Other Waterproofing Methods
In addition, Betec® Flex S150 cementitious waterproofing was applied to the swimming pools and wet areas within the commercial building villas. This two-part, polymer-modified coating affords the benefit of easy and fast application, as it can be applied on damp substrates. It is flexible, durable, weather-resistant and has excellent adhesion to most substrates.
Both Betec® Flex S150 and Bituthene® 3000 have also been certified by the Singapore Environment Council as Green Label products for being environmentally friendly.
Blue360sm Product Performance Advantage: Because every project, large or small, deserves the best level of protection.
ca.gcpat.com | North America customer service: 1-877-4AD-MIX (1-877-423-6491)
Ce document est à jour seulement à la date de la dernière mise à jour indiquée ci-dessous et n'est valide que pour une utilisation au Canada. Il est important que vous consultiez toujours les informations actuellement disponibles sur l'URL ci-dessous pour fournir les informations les plus récentes sur le produit au moment de l'utilisation. Des documents supplémentaires tels que les manuels de l'entrepreneur, les bulletins techniques, les dessins détaillés et les recommandations détaillées ainsi que d'autres documents pertinents sont également disponibles sur www.ca.gcpat.com. Les informations trouvées sur d'autres sites Web ne doivent pas être utilisées, car elles peuvent ne pas être à jour ou applicables aux conditions de votre site et nous déclinons toute responsabilité quant à leur contenu. S'il y a des conflits ou si vous avez besoin de plus d'informations, veuillez contacter le service client de GCP.
Last Updated: 2018-12-12
https://ca.gcpat.com/en/about/project-profiles/sentosa-cove-relies-powerful-pair-bituthene-and-adprufe-waterproofing