A pharmaceutical facility was completed on time by utilizing Silcor® liquid waterproofing.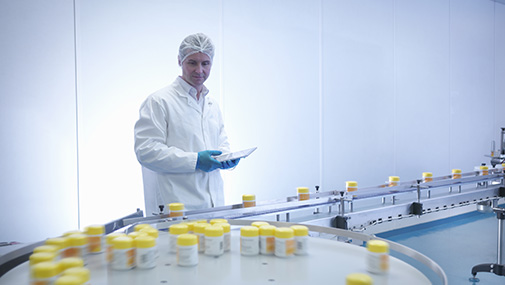 Project
Pharmaceutical Facility
Architect
Simons Group Ltd.
General Contractor
SDC Special Projects
Applicator
Capel Waterproofing Ltd.
GCP Solution
Silcor® liquid waterproofing
Project
Due to strong demand for its products, a pharmaceutical company invested in expanding the production capacity at its Ware site in the UK. Part of this project was to increase the size of the commercial building and to incorporate new production lines. 
The project engineers at the facility needed to install new air conditioning, electrical and mechanical into new plant rooms. It was decided to construct new steel gantries approximately 50 cm above the existing building roof to provide the structural base for the new plant rooms, which were supported by extending 18 steel columns through penetrations cut through the existing roof. 
Since the penetrations needed to be sealed and access to the existing roof would be restricted, the project team decided to re-waterproof the entire roof.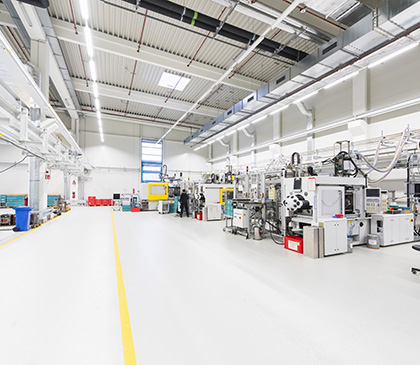 "Silcor® solved our waterproofing problems on this project. We worked well with both GCP and Capel Waterproofing, the roofing contractor. We are already considering the use of Silcor® liquid waterproofing for other projects that we have secured or are tendering for. "
Challenge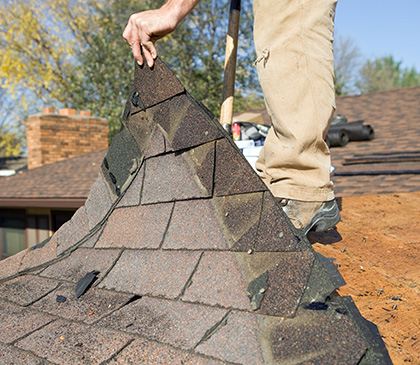 A key project requirement was to complete the work without disrupting production at the plant. This meant that the penetrations through the roof had to be cut and sealed with a new roof waterproofing system that would immediately prevent any water entry. The chosen waterproofing system also needed to be applied to the commercial building's old mastic asphalt roof which was over 10 years old.
GCP Applied Technologies, a global construction and technologies leader, was selected to waterproof both the penetrations and the existing commercial building roof coverings. GCP proposed their Silcor® liquid waterproofing system be installed.
Solution
The pharmaceutical facility was concerned about the risks of immediately sealing the column penetrations, so a 'mock up' commercial building construction was built. The 'mock up' was waterproofed and tested after 12 hours for water tightness, with a high-pressure jet washer. The test showed that the Silcor® liquid waterproofing achieved a highly effective seal around the columns.
GCP chose Silcor® liquid waterproofing because it adhered to both steel and mastic asphalt, enabled continuation of roof vapour control layer and insulation, and resisted water penetration within two hours of application to the steel columns.
Silcor® 900HA hand-applied membrane was used to seal the 18 column penetrations and Silcor® 900MP spray-applied membrane was used to re-waterproof the mastic asphalt roof.
Blue360sm Product Performance Advantage.
Because every project, large or small, deserves the best level of protection.
Why Silcor®?
Silcor® liquid waterproofing was selected by the commercial building project engineers and the contractor due to: 
Application Versatility – Applies to all substrates 
Speed of Application – Spray and trowel application options 
Speed of Curing – Quickly achieves watertight seals around details 
Inherent Strength – Avoids lap weakness and weld breakdown (unlike sheet-applied waterproofing systems)
Reduces Fire Risk – Does not require a bitumen boiler on site
ca.gcpat.com | North America customer service: 1-877-4AD-MIX (1-877-423-6491)
Ce document est à jour seulement à la date de la dernière mise à jour indiquée ci-dessous et n'est valide que pour une utilisation au Canada. Il est important que vous consultiez toujours les informations actuellement disponibles sur l'URL ci-dessous pour fournir les informations les plus récentes sur le produit au moment de l'utilisation. Des documents supplémentaires tels que les manuels de l'entrepreneur, les bulletins techniques, les dessins détaillés et les recommandations détaillées ainsi que d'autres documents pertinents sont également disponibles sur www.ca.gcpat.com. Les informations trouvées sur d'autres sites Web ne doivent pas être utilisées, car elles peuvent ne pas être à jour ou applicables aux conditions de votre site et nous déclinons toute responsabilité quant à leur contenu. S'il y a des conflits ou si vous avez besoin de plus d'informations, veuillez contacter le service client de GCP.
Last Updated: 2018-12-12
https://ca.gcpat.com/en/about/project-profiles/silcor-liquid-waterproofing-saves-pharmaceutical-company-s-challenging