Seoul Subway utilizes Preprufe® 300R and Bituthene® 3000 to solve waterproofing issue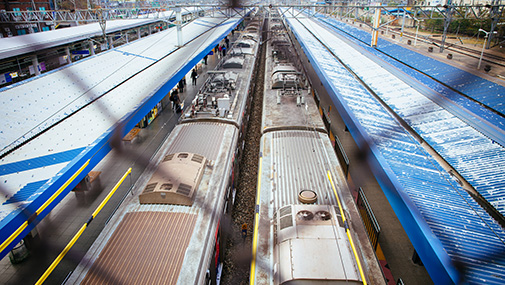 Project
Seoul Subway Line 0
Main Contractor
Chung Suk Engineering
Consultant
Global Specifications Consultant
GCP Solutions
Preprufe® 300R pre-applied waterproofing, Bituthene® 3000 waterproofing
Project
Seoul, the capital city of South Korea and home to some 11 million inhabitants, is a large city by any measure. To cater to the transport needs of its mushrooming population, the Seoul subway network is extended and a new line, Line 9, has been added. Construction of the Seoul Subway Line 9 started in 2003, and links Gimpo airport in western Seoul to Gangnam business district in southern Seoul. Section 1 is 25.5km long, with 25 stations including 13 transfer stations.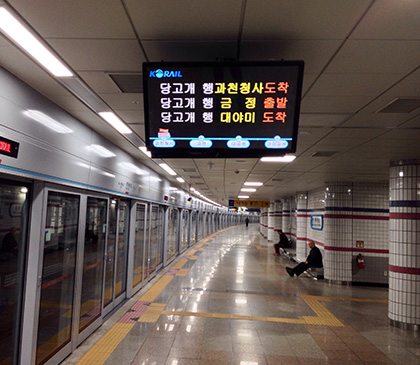 "The most important factor for choosing Preprufe® was the fact that it fully bonds directly to the concrete structure, without any chemical reaction, and it prevents water migration between the concrete structure and waterproofing product."
Challenge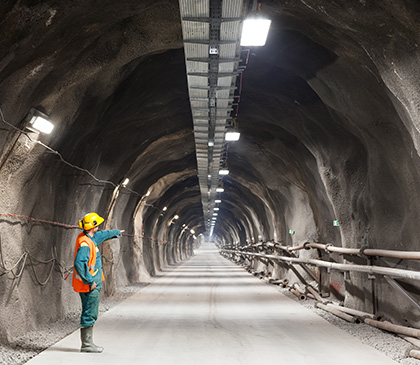 A major transfer point of Line 9 Section 1 is Dangsan Station, which allows commuters to transfer to Line 2. An underground station, it sits underneath a roadway in the old city centre of Seoul. The confined tunnel construction space due to its location within the business district presented challenges for waterproofing design.
Kim Jae Hyuk, Vice President of Chung Suk Engineering, explained the challenges the architect team faced regarding  this below grade waterproofing decision: "The diaphragm wall was designed as the soil retention system in most parts of this project. The greatest concern was to ensure positive/blind side waterproofing application for this continuous wall system. In fact, the Bentonite system had been considered for waterproofing before GCP's Preprufe® was introduced."
Solutions
Working with Chung Suk Engineering to gain understanding of the project requirements and concerns, the team at Grace Construction Products put together a waterproofing solution proposal to address those concerns.
S. J. Oh, then Global Specifications Consultant at GCP Korea, explained why a fully bonded system is critical for positive/blind side waterproofing.
"When structures are constructed below ground, they are subject to water pressure. In the case of positive waterproofing, the water pressure will be coming externally against the membrane on the structural foundation. When waterproofing membranes are not fully bonded to the structure, all it takes is a single leakage to cause water ingress and extensive damage."
Choosing Preprufe®
"We considered all the project requirements and proposed a waterproofing system that included Preprufe® 300R waterproofing membrane for the substructure, Bituthene® 3000 waterproofing membrane for above ground slabs and vertical walls (cut and cover portion), and Servipak® 3 as protection board system," explained Oh.
When the Chung Suk Engineering team visited the mass rapid transit projects construction site, the fast and easy installation of the Preprufe® waterproofing membrane system was also evident. Preprufe® was applied on wet concrete and was immediately trafficable after installation, which was a tremendous aid to the construction schedule.
ca.gcpat.com | North America customer service: 1-877-4AD-MIX (1-877-423-6491)
Ce document est à jour seulement à la date de la dernière mise à jour indiquée ci-dessous et n'est valide que pour une utilisation au Canada. Il est important que vous consultiez toujours les informations actuellement disponibles sur l'URL ci-dessous pour fournir les informations les plus récentes sur le produit au moment de l'utilisation. Des documents supplémentaires tels que les manuels de l'entrepreneur, les bulletins techniques, les dessins détaillés et les recommandations détaillées ainsi que d'autres documents pertinents sont également disponibles sur www.ca.gcpat.com. Les informations trouvées sur d'autres sites Web ne doivent pas être utilisées, car elles peuvent ne pas être à jour ou applicables aux conditions de votre site et nous déclinons toute responsabilité quant à leur contenu. S'il y a des conflits ou si vous avez besoin de plus d'informations, veuillez contacter le service client de GCP.
Last Updated: 2018-12-12
https://ca.gcpat.com/en/about/project-profiles/subway-architecture-design-seoul-calls-gcp-products