Integrally waterproof concrete elements make the UK shopping center watertight.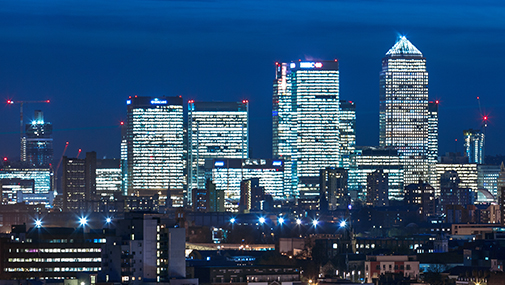 Project
Westfield Stratford City shopping centre
Engineer
Robert Bird Group & Arups
Architect
Fletcher Priest & AHMM
General Contractor
PC Harrington
Applicator
Quickseal (Volkerlaser)
GCP Solutions
Adprufe® integrally waterproof concrete, Preprufe® waterproofing, Bituthene® waterproofing
Project
Located adjacent to the London Olympic Park, Westfield Stratford City shopping center, is one of the largest urban shopping centers in the UK and Europe.
This high profile commercial project for GCP Applied Technologies, involved elements of commercial building construction with over 1.5 million sq ft of retail space, tunneling work for London Underground railways and public exposed terrace areas.
The UK shopping center, owned by the Westfield Group, opened in September 2011.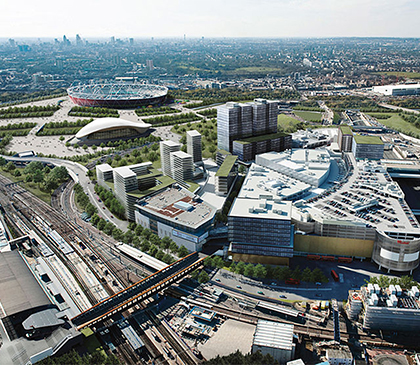 "Preprufe® 300R is a unique membrane consisting of a robust film of high-density polyethylene (HDPE), impermeable to water, water vapour and gases, and combined with a special multilaminar matrix."
Challenge
The retail design specified Grade 4 waterproofing protection, with specific requirements for gas protection.
Design requirements were for habitable areas throughout the shopping center, with considerable external surface areas for public access, together with elements of London Underground tunnel and box areas over the North Ticket Hall roof.
There were also commercial building pressures for the project to be completed in time for the 2011 opening. Many separate parties were involved, requiring close supervision by the GCP team.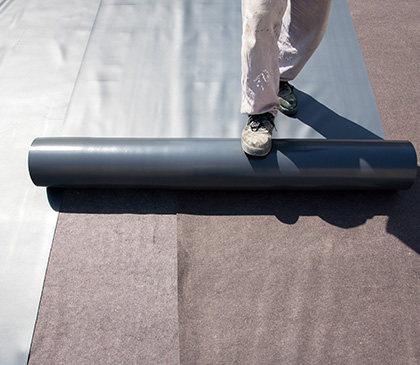 Solution
For the shopping center, they used Adprufe® integrally waterproof concrete elements to simplify technical aspects, particularly around pile caps, which, in turn, helped to speed up the construction schedule for contractors.
Preprufe® 300R and Bituthene® 8000 waterproofing membranes were applied to the basement, slabs, walls, pile caps and external surfaces.
Preprufe® and Bituthene® membranes are fully and intimately bonded to the structural concrete providing the required grade of waterproofing barrier, and a fully waterproofed system. Both products are suitable for protecting against the effects of water, damp and gas penetration in a commercial building.
About Preprufe and GCP
Preprufe® 300R is a unique membrane, consisting of a robust film of high density polyethylene (HDPE), impermeable to water, water vapour and gases, combined with a special multilaminar matrix. This matrix on one side of the membrane develops a strong capacity for adhesion when loaded by the pressure of freshly poured concrete during the pouring and successive hardening phases.
GCP has a long established and strong relationship, built over a period of more than 25 years, with the consulting engineers and main and sub-contractors involved with the project. Team members worked together to achieve their aim of securing maximum business potential from the project and were supportive of their customers and each other throughout a complicated process.
Blue360sm Total Business Advantage: The power of GCP products, performance and people.
ca.gcpat.com | North America customer service: 1-877-4AD-MIX (1-877-423-6491)
Ce document est à jour seulement à la date de la dernière mise à jour indiquée ci-dessous et n'est valide que pour une utilisation au Canada. Il est important que vous consultiez toujours les informations actuellement disponibles sur l'URL ci-dessous pour fournir les informations les plus récentes sur le produit au moment de l'utilisation. Des documents supplémentaires tels que les manuels de l'entrepreneur, les bulletins techniques, les dessins détaillés et les recommandations détaillées ainsi que d'autres documents pertinents sont également disponibles sur www.ca.gcpat.com. Les informations trouvées sur d'autres sites Web ne doivent pas être utilisées, car elles peuvent ne pas être à jour ou applicables aux conditions de votre site et nous déclinons toute responsabilité quant à leur contenu. S'il y a des conflits ou si vous avez besoin de plus d'informations, veuillez contacter le service client de GCP.
Last Updated: 2018-12-12
https://ca.gcpat.com/en/about/project-profiles/utilizing-adprufe-uk-shopping-center-opens-time