Airport construction is a success after utilizing GCP Applied Technologies' Silcor®
Project
Heathrow Airport T2A—The Queens Terminal
Architect
Luis Vidal & Architects (LVA)
Contractor
Ferrovial/Laing O'Rourke JV
Waterproofing Applicator
Structural Membranes Specialists Ltd
GCP Solution
Silcor® liquid waterproofing
Project
The £1.5 billion construction of the new T2A passenger terminal at Heathrow Airport was completed in June 2014. Designed by Luis Vidal Architects, this major infrastructure project was built by HETCo, a joint venture between Ferrovial Agroman and Laing O'Rourke.
After a period of phased moves by BAA, The Queens Terminal airport construction project will be complete and will eventually have the capacity for 30 million passengers a year.
"More than 80 successful Silcor® liquid waterproofing projects have been completed in Europe to date. GCP is helping the world build with confidence, passionately delivering world-class products, applied knowledge and service excellence."
Challenge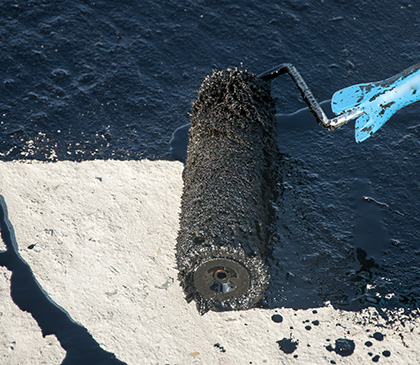 The concrete podium deck, above car parking, baggage handling and service areas totaled approx 4,000 m2 in area and was on the program critical path. 
Finishes to the podium deck area were a mixture of paving, planted areas for pedestrian traffic and asphalt for vehicular trafficked areas. The challenge for airport construction was to utilize a waterproofing system that met the program requirements for:
Speed of installation 
Quick return to site access 
Damage resistance 
Suitable for multiple substrates (concrete, steel, aluminium, galvanized steel)
An additional key need for the project team was to use a waterproofing system that could be installed in discontinuous phases, with ease of lapping onto previously applied areas, after several weeks delay.
Solution
HETCo evaluated several sheet and liquid waterproofing systems for the podium deck waterproofing, with particular emphasis on simplified detailing at terminations and penetrations. HETCo selected Silcor® spray applied liquid waterproofing system from GCP Applied Technologies. Silcor® is a rapid set polyurea, two component liquid waterproofing system with exceptional physical properties.
The system has a BBA Certificate, and a European Technical Approval (ETA). 
Application is by spray, through specialist plural component equipment, in accordance with robust quality assurance procedures developed by GCP.
The Results
Silcor® waterproofing was successfully installed by GCP recommended applicator Structural Membranes Specialists. It solved the problem of good chemical resistance, as some areas of the vehicular trafficked deck were at risk of aviation fuel spillage.
Silcor® liquid waterproofing is uniquely suited to waterproofing concrete podium decks for these types of contracts.  For more than 50 years, GCP's products, knowledge, data, technologies, services and people has provided superior construction assistance and innovation.
Blue360sm Product Performance Advantage.
Because every project, large or small, deserves the best level of protection.
ca.gcpat.com | North America customer service: 1-877-4AD-MIX (1-877-423-6491)
Ce document est à jour seulement à la date de la dernière mise à jour indiquée ci-dessous et n'est valide que pour une utilisation au Canada. Il est important que vous consultiez toujours les informations actuellement disponibles sur l'URL ci-dessous pour fournir les informations les plus récentes sur le produit au moment de l'utilisation. Des documents supplémentaires tels que les manuels de l'entrepreneur, les bulletins techniques, les dessins détaillés et les recommandations détaillées ainsi que d'autres documents pertinents sont également disponibles sur www.ca.gcpat.com. Les informations trouvées sur d'autres sites Web ne doivent pas être utilisées, car elles peuvent ne pas être à jour ou applicables aux conditions de votre site et nous déclinons toute responsabilité quant à leur contenu. S'il y a des conflits ou si vous avez besoin de plus d'informations, veuillez contacter le service client de GCP.
Last Updated: 2018-12-12
https://ca.gcpat.com/en/about/project-profiles/utilizing-silcor-waterproofing-heathrow-airport-construction-project-saves