Building sky high, without sky high costs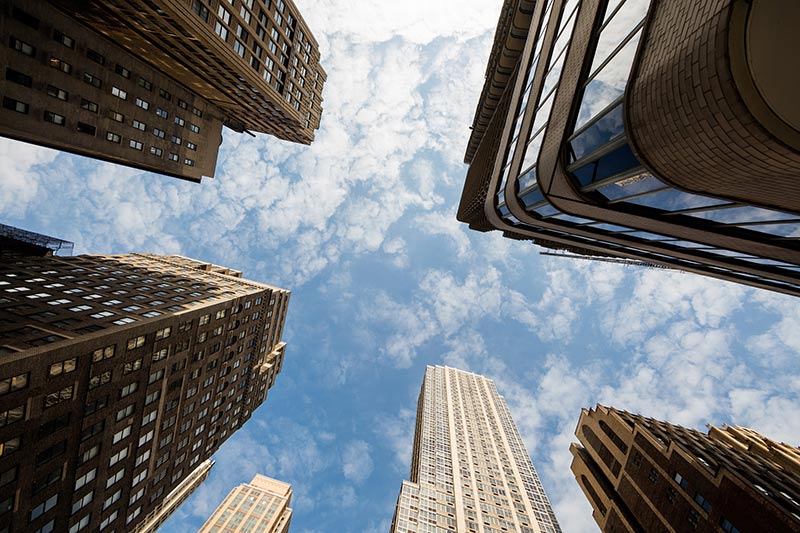 Control flow concrete: The choice of contractors
Building designers are always looking to scale new heights when envisioning their next project, yet contractors are often stymied by the realities of building in urban centers. They're working in heavily congested, confined areas, which takes some creative thinking. One area that is apparent is in the choice of concrete.
Although conventional concrete works just fine for many applications, it can be tricky to pump into areas such as elevated decks. The stickier mix of low water/cement ratio, high strength concrete is hard to pump vertically. In addition, just moving and placing conventional concrete requires a tremendous amount of manual labor and mechanical energy to consolidate. This is becoming a major pain point for contractors, since labor costs tend to be higher in major cities.
The SCC solution
In some instances, contractors can overcome these challenges by using self-consolidating concrete (SCC) instead of conventional concrete. It's a highly flowable concrete that flows like water. It is self-leveling, so it requires less labor to place and finish. However, with the added flowability, it is more difficult to maintain the consistency and stability. Thus, often times extra quality control measures are required to monitor the concrete from truck to truck.
There are also additional cost considerations of using this type of concrete. Self-consolidating concrete requires the use of a higher proportion of conventional cement and higher proportions of fine versus course aggregates, making it much more expensive than conventional concrete.
The higher concrete costs, higher skilled labor requirements, and the extra on-site quality control needed all increase the total costs for the contractor. This can be frustrating when they're already scrambling to fill jobs.
In a recent survey by the Associated General Contractors of America, worker shortages and the quality of workers were among the biggest issues of construction businesses. "Contractors remain quite concerned about labor shortages, tight margins, and growing costs," said Ken Simonson, the association's chief economist. Amid these concerns, businesses would benefit greatly from having concrete that's easier to manage at every step of the process.
New concrete technology
A new approach is emerging to fill this need. Control flow concrete has now become available to bridge the gap between conventional concrete and self-consolidating concrete. It provides high flow properties similar to self-consolidating concrete, but without the inherent costs. Control flow concrete offers some significant benefits for contractors:
Due to its high flow properties, it requires less labor to pour and finish, making the application fast and easy.
 
The improved passing and filling abilities mean minimized vibration and equipment needed for consolidation.
 
The faster pumping and faster truck turnaround times gets trucks and crew off jobs earlier.
 
It ensures consistent, high quality, segregation-resistant mix performance, regardless of raw material variations.
 
It has excellent tolerance to moisture variation as well as an extended slump life.
Contractors appreciate this segregation-resistant, high flow concrete, since it helps them complete project faster, with consistent high-quality performance. Control flow concrete is also based on familiar and proven conventional mix designs, making it a convenient option for ready-mix producers and contractors.
"Question on a project? Design Advantage experts provide technical consultation throughout project design and construction. We'll work closely with your team to get everybody on the same page, from specification to installation."
Tags
Airports
Architects
Arts & education
Building Envelope Solutions
CONCERA®
Commercial buildings
Concrete
Concrete admixtures
Contractor
Design Advantage
Distributor
Engineer
Industrial facilities
Infrastructure
Mass transit
Museums
Paving
Producer
Residential buildings
Retail buildings
Schools
Sports stadiums
Structural Solutions
Subcontractor
Transportation Infrastructure