GCP at the World of Concrete 2016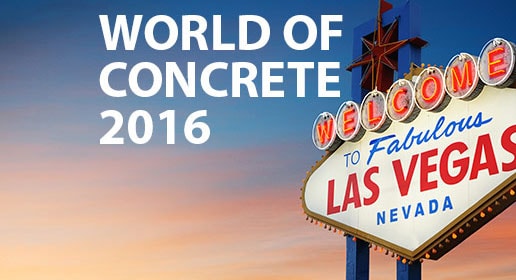 At the World of Concrete 2016 in Las Vegas last February 2016, c​oncrete gurus Brian Miller and ​Dean Frank presented… ​
Precast Concrete Applications for Overcoming Challenges on Projects
In the presentation, Brian and Dean talk about the many innovations in the precast concrete industry that offer advantages to all stakeholders including the designer, contractor, owner, and occupants. They discuss ways in which precast can be used to help speed construction, address site and constructability issues, and help contractors save time and money. 

The two presenters cover:
Aesthetics
Insulation and energy efficiency
Lighter-weight panels
Seismic design
Transportation design
Brian Miller 
Global Marketing Director, Precast concrete at GCP Applied Technologies          
Cambridge, MA , United States
Brian Miller, PE, LEED AP has more than 28 years of experience in the precast concrete and concrete materials industries and currently serves as the global marketing director of precast concrete for GCP Applied Technologies. He holds degrees in civil engineering and construction technologies and a Master's degree in Business Administration. Prior to his work in the trade association arena, Miller served as a project engineer, project manager and field manager. His expertise includes concrete materials and mix design, durability, corrosion and service-life prediction, architectural precast concrete, and building enclosure systems. Brian has built parking structures, schools, offices, residential, retail, and manufacturing facilities. He has also published several technical papers and is past Chairman of the American concrete Institute's Committee 533, Precast Panels. 
Dean Frank
Director, Quality & Sustainability Programs at Precast/Prestressed Concrete Institute 
Chicago, IL , United States
Dean Frank,PE, LEED AP Green Assoc., currently serves as the Director of Quality and Sustainability Programs at the Precast/Prestressed Concrete Institute (PCI), based in Chicago, Illinois, USA. He obtained his Master of Science degree in Structural Engineering from the University of Colorado at Boulder and has more than 20 years of experience in engineering, construction materials, and the precast concrete industry. Prior to joining PCI, Dean worked for several well-known U.S. consulting engineering firms specializing in problem solving for buildings and structures, provided precast concrete plant quality auditing services, and served as director of industry standards for another related precast concrete industry association. Dean is a member of fib, immediate past chairman of ASTM International Committee C27 on Precast Concrete Products, a voting member of many other ASTM and American concrete Institute committees, and is a registered professional engineer in Colorado and Indiana. 
About the World of Concrete (WOC)
World of Concrete is the industry's only annual international event dedicated to the commercial concrete and masonry construction industries showcasing leading industry suppliers featuring innovative products, construction machinery, construction equipment, safety training courses, new technologies and unlimited networking opportunities to give you new ways to sustain and grow your business. If you're at the World of Concrete 2016 this February, feel free to stop by our booth. We have the giant mixer truck! Our resident precast concrete expert Brian Miller also presents "Precast Concrete Applications for Overcoming Challenges on Projects."
Tags
ADVA® Cast
Concrete
Concrete admixtures
In the News
Precast