Shotcrete Solutions for Underground Construction
The TYTRO® shotcrete system reduces installed costs and optimizes mix designs in tunneling and mining projects. We offer a full range of admixtures, fibers and accelerators needed for underground construction. And it's backed by expert training, support and technology.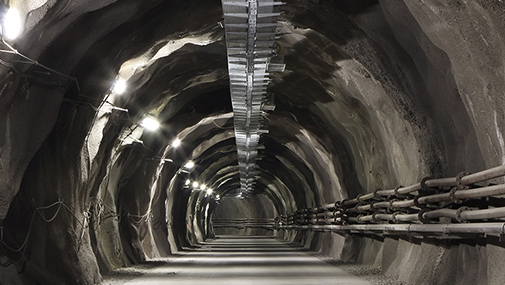 We've developed the industry's only complete shotcrete system 
For tunneling contractors, mining companies and any team involved in underground construction, we've developed the industry's most comprehensive fiber-reinforced shotcrete system.
Components within the TYTRO® Shotcrete System are specially formulated to work together. They provide shotcrete applicators with every product they need to handle the most technically demanding underground projects.
Our full range of innovative products includes:
High-range water reducers: TYTRO® WR
Hydration control: TYTRO® HC
Air-entraining: TYTRO® AE
Rheology modifiers: TYTRO® RM
Rheology control agent: TYTRO® RC
Set accelerators: TYTRO® SA
Plus, our system features STRUX® BT structural macro synthetic fibers that, unlike steel, won't corrode and are easier to handle and place when used for superior post-crack energy absorption in underground shotcrete operations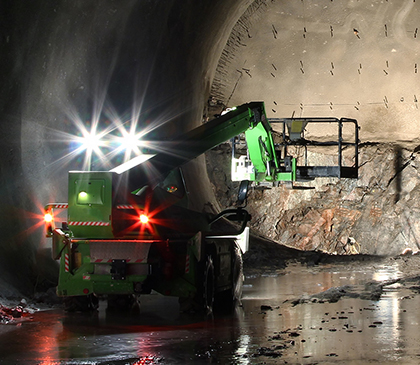 It's all in the mix
Our shotcrete admixtures and fibers allow customers to achieve lower installed costs and reduced cycle times.
The TYTRO® Shotcrete System lowers operational costs by boosting productivity and minimizing waste and downtime. We've designed all TYTRO® products to meet the toughest performance and safety standards for underground construction.
TYTRO® products save time and money by providing:
An optimized mix design
Faster early strength
Enhanced pumpability and sprayability
Quicker thickness buildup
Minimum rebound rates of 5-8%
Superior bond to rock
Our TYTRO® RC pozzolanic-based rheology control agent helps producers to minimize material cost when used as a replacement for silica fume or other pozzolanic materials.
Expert training, field technical service and mix optimization support complete the system
Our Blue360sm Field Advantage team provides education and support across the globe. Our team delivers custom education to help applicators increase productivity, safety and quality on any type of underground construction project. Applicators can count on our remote technical support to troubleshoot field issues and reduce downtime.
Also, our team offers quality control training and field diagnostics to measure shotcrete quality and ensure continuous performance improvement on-site.
Blue360sm Field Advantage: Our team is your team.