Shotcrete R&D Wins ASA Award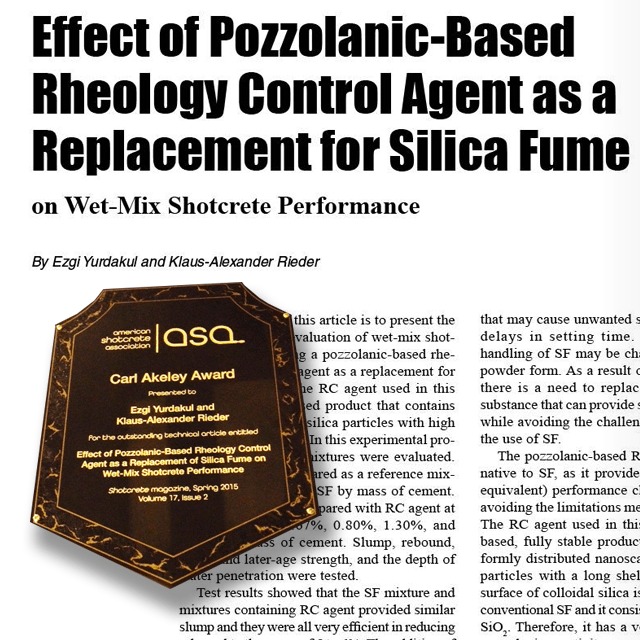 The American Shotcrete Association (ASA) presented the Carl Akeley award to GCP scientists at the World of Concrete earlier this year. The team's revolutionary research into rheology control admixtures for concrete, as a replacement for the less environmentally-friendly silica fume, was integral in further development of GCP's TYTRO® Shotcrete System.
In the experimental concrete program, five different mixtures were evaluated.
One mixture was prepared as a reference mixture incorporating 5% silica fume (SF) by mass of cement.
Four concrete mixtures were prepared with a rheology control agent (RC) at dosage rates of 0.67%, 0.80%, 1.30%, and 1.60% by mass of cement. Slump, rebound, early- and later-age strength, and the depth of water penetration were tested…
GCP's concrete R&D team won an American Shotcrete Association (ASA) award for their research into wet-mix shotcrete performance.
Tags
Concrete
Concrete admixtures
In the News
Ready mix
Shotcrete
TYTRO®
Underground Solutions