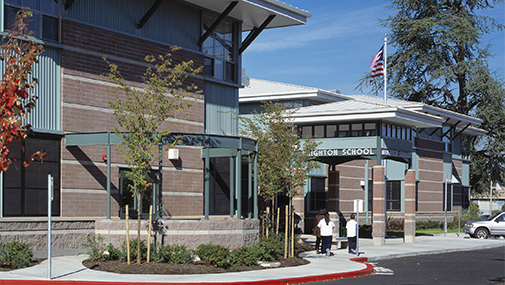 Project
Brighton Elementary School
Owner
Seattle Public Schools
Block Supplier
Eastside Masonry Products, Inc.
Contractor
Kassel Construction
GCP Solution
DRY-BLOCKⓇ mortar admixture
Project
When Seattle, Washington voters decided to replace their aging Brighton Elementary School with a new $16 million facility. The modern, two-story school building was built promote education sustainability and to combine two uses in one—a new space for 535 children, meeting the latest seismic resistance standard and space standards for educational class- room and gymnasium use, and a new community space, where area residents could gather for adult education programs and meetings.
"We strive to create a 50-year building, so durability is a big factor in how we approach the design."
"DRY-BLOCK® has a track record of success, and by keeping water out of masonry, it reduces long-term maintenance issues"
Challenge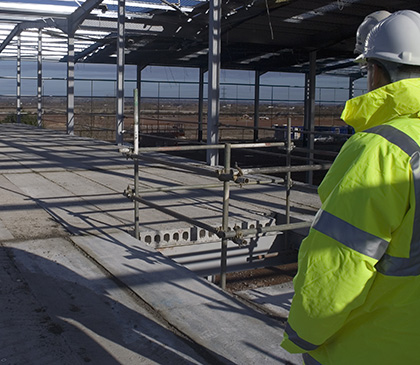 Ensuring the building would be cost-effective was a primary consideration for Seattle Public Schools. The facility was smartly designed to be an example of education sustainability so that unused areas can be shut down and controlled for maximum energy efficiency.
Cost-effectiveness was also one of the reasons why the construction team was required to select an attractive and money-saving alternative to stone. Another important test for the school was whether it could withstand the harmful effects of Seattle's wet weather, which meant the materials needed to handle long-lasting resistance to water penetration.
Solution
DRY-BLOCK® integral water repellant block admixture from GCP Applied Technologies was specified to keep the block protected and help maintain its durability and appearance over time. DRY-BLOCK® block admixture is mixed throughout the concrete during the manufacturing process, and combined with DRY-BLOCK® mortar admixture, provides long-lasting resistance to water penetration—even with Seattle's frequent wet, rainy weather. It's the key for building with education sustainability in mind.
"We look to provide the best quality building materials," added Tobias Thiersch, architectural sales representative at Eastside Masonry. "DRY-BLOCK® has a track record of success, and by keeping water out of masonry, it reduces long-term maintenance issues." 
The Results
The building's multi-functional utility and quality construction has already earned the approval of teachers, the school's principal and the head of the school district. But the real beauty of the building is expected to reveal itself over time in education sustainability—as a lasting, cost-effective and low-maintenance structure.
ca.gcpat.com | North America customer service: 1-877-4AD-MIX (1-877-423-6491)
Ce document est à jour seulement à la date de la dernière mise à jour indiquée ci-dessous et n'est valide que pour une utilisation au Canada. Il est important que vous consultiez toujours les informations actuellement disponibles sur l'URL ci-dessous pour fournir les informations les plus récentes sur le produit au moment de l'utilisation. Des documents supplémentaires tels que les manuels de l'entrepreneur, les bulletins techniques, les dessins détaillés et les recommandations détaillées ainsi que d'autres documents pertinents sont également disponibles sur www.ca.gcpat.com. Les informations trouvées sur d'autres sites Web ne doivent pas être utilisées, car elles peuvent ne pas être à jour ou applicables aux conditions de votre site et nous déclinons toute responsabilité quant à leur contenu. S'il y a des conflits ou si vous avez besoin de plus d'informations, veuillez contacter le service client de GCP.
Last Updated: 2018-12-12
https://ca.gcpat.com/en/about/project-profiles/new-seattle-elementary-school-built-achieve-education-sustainability